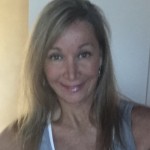 Tina
Age: 54
MISSION STATEMENT:  Provide wellness directory listings and healthy resources in order to make it EASY and AFFORDABLE for everyone to Enjoy a Healthy Way of Life!
My Story…
As a health conscious person, I scrutinize ingredients in food and in skin care products for safety and diet restrictions before I use.  I spend an abundant amount of time tasting healthy food to see if they are palatable and testing products to evaluate the health benefits. Then I research the companies that make them to verify their honesty and sustainability.
I've spent most of my life practicing and researching Wellness in order to keep a "pro-active" part in my overall health and well-being.  I've found that Alternative Medicine, Alternative Healing, Holistic Healing and Integrative Medicine Practitioners have the same "pro-active" or "preventative" vision on how to keep your body and mind as healthy as possible.  Your body does have the capability to prevent and correct some conditions.
Our society has fallen into the belief that once you turn a certain age it's time to start taking medication for high blood pressure or high cholesterol and other medical conditions.  Our society teaches us to accept it as if it's way of life and to be expected as we age.  This is simply not the case in all instances.  If you maintain good health, you can minimize your chances of developing these diseases thus not having to take medications!  These medications could have adverse effects, some on vital organs.  Even NSAIDs can be unhealthy and can inhibit healing.
More people are realizing the importance of Wellness, especially baby boomers and mothers.  Most people want to keep youthful and active but don't have the time to do the research on how to maintain good health and wellness for them and their family.  Since I've done the legwork for decades, I decided to create WellnessDirectoryOnline.com, a "One Stop Wellness Community Online" to assist people on their Wellness Journey.
It's not necessary to have credentials to be a healthy person.  I'm your average everyday person and I don't have any special credentialing for Wellness.  In fact, there are many credentialed professionals that are unhealthy and /or practice unhealthy lifestyles.  Simply put, I had time to do the research and create a website so I decided to share by means of an online Wellness Directory.
I offer proof of my full panel blood test to show that at age 54, everything is in the NORMAL range!  I feel that this is the most valid accreditation a Wellness Directory could give.  See "Credentials" tab to view my FULL blood panel test.
I don't take medication;  I use Bio-Identical Hormones (BSRT) in a cream form to keep my hormones in the normal range.  BSRT are NOT synthetic hormones.
I'm dedicated to grow a Wellness Network for the Wellness Industry through my website. Thank you for your support and please share with your friends and family so you may all Enjoy a Healthy Way of Life!
Sincerely,
Tina